Vacancies - Advertisement Notice
Welcome
---
The state of Jammu & Kashmir is endowed with not only rich natural beauty but also with an admirable degree of socio cultural diversity. The whole of the state is prominently mountainous but due to ongoing modernization even remote pockets are opening up to the influence of change and transformation.
Still there is a long way to go. Poverty, backwardness, illiteracy and ignorance still continue to be the issues to contend with. This is more so about ethnic communities which are by and large closed societies and need considerable inputs to rescue them from their woes.
Tribal population constitutes nearly 15-20% of the population of this state. All the three regions of the state namely Jammu, Kashmir and Ladakh have a sprinkling of tribal population, though it is predominantly in Ladakh and Jammu regions that their concentration is to be found. Among the prominent tribes living in the state are Gurjars (Jammu as well as Kashmir), Bakerwals, Gaddies( Jammu) and Darads and Bhhutias(Ladakh).
Our INITIATIVES FOR BETTER EDUCATION
Any other work of research and training which is deemed beneficial to the tribals including health status of women and educational facilities for children is among the Aims & Objectives of the Trust. Measures for educational advancement of tribals and upgrading them to a level where tribal student can face various competitive examinations with confidence.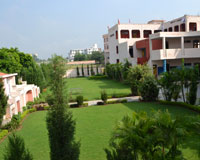 Educatonal Instutuites
K.B. Public School a premier Institute up to XII, has a Girl Hostel & is provided with all the modern facilities.
KNOW MORE
---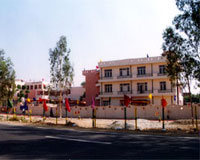 Vocational Training Centre
Gurjar Desh Charitable Trust has raised a magnificent building for vocational Training.
KNOW MORE
Copyright © Gurjar Desh Charitable Trust, Jammu & Kashmir, Jammu (J&K) - India. All Rights Reserved.